Kelly Sweeney was born in East London, where she currently lives and works. Studying Fine Art at Nottingham Trent and Chelsea School of Art where she pursued her MA following a career in art education.
With a multidisciplinary approach, her practice encompasses painting, sculpture, drawing, and film with a dabble in performance. Recent concerns explore giving physicality to the energetically encountered inhabitants of place, combining the evidenced with the perceived. Drawing is an important part of her creative process, often capturing non-physical facets through observational work, seeing something other, additional, alternative.
Interested in traditions and customs, she is drawn to belief systems that cultivate relationships with the natural environment through magical and mystical craft. The artist is currently working on a collection of 52 totemic sculptures using low-fi materials relating to how women engage with the natural world through ritual. Each piece is a weekly fusion of personal, British and globally celebrated values, customs and beliefs.
Contact the studio for all sales and availability enquiries.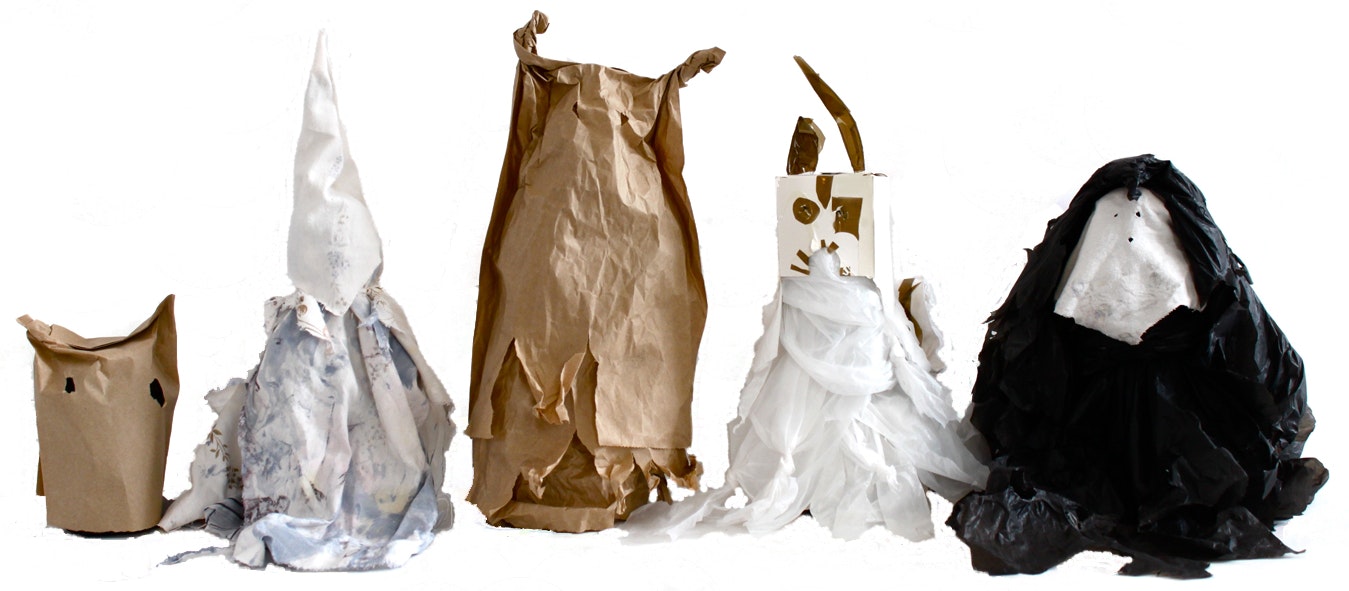 ---
---